Robby Tjia is inspiring. I hope to follow in his footsteps with the same determination and vigour for the discipline!
Check out his myspace of his designs and illustrations.
http://www.myspace.com/robbytjia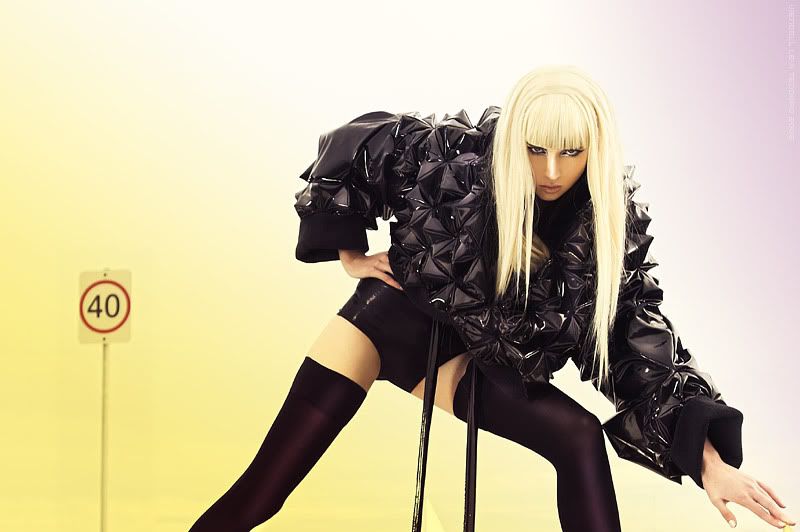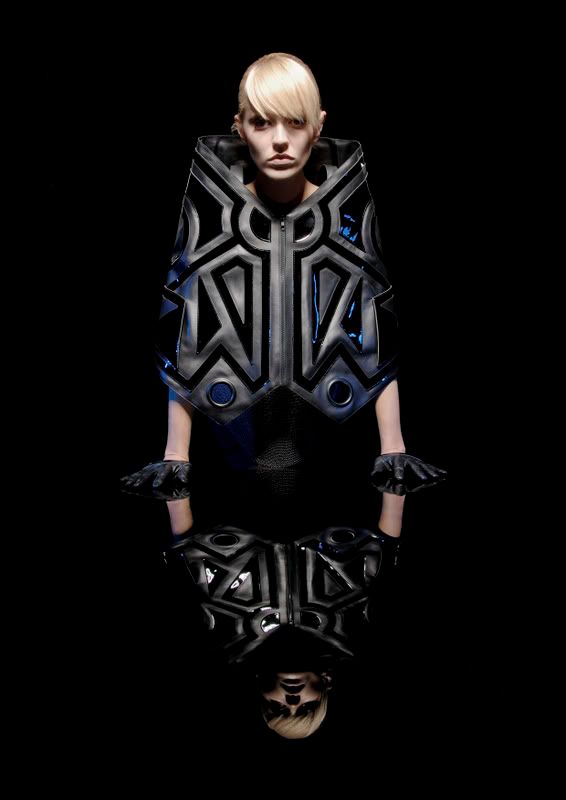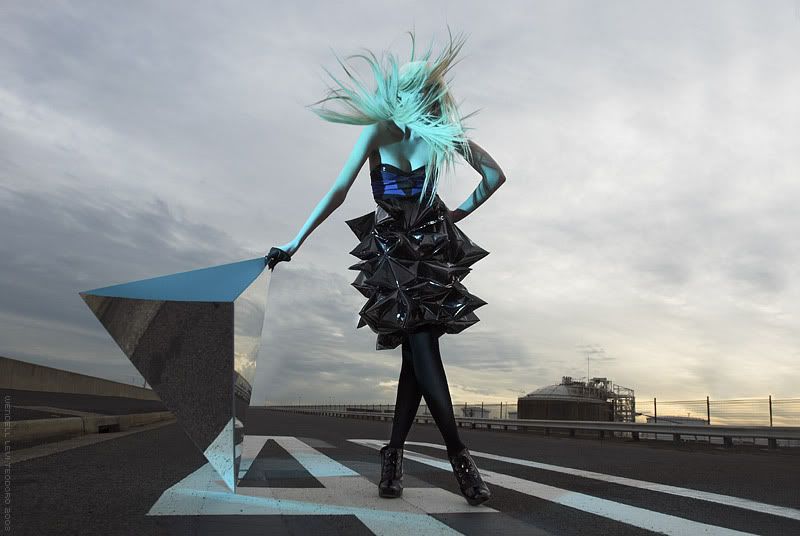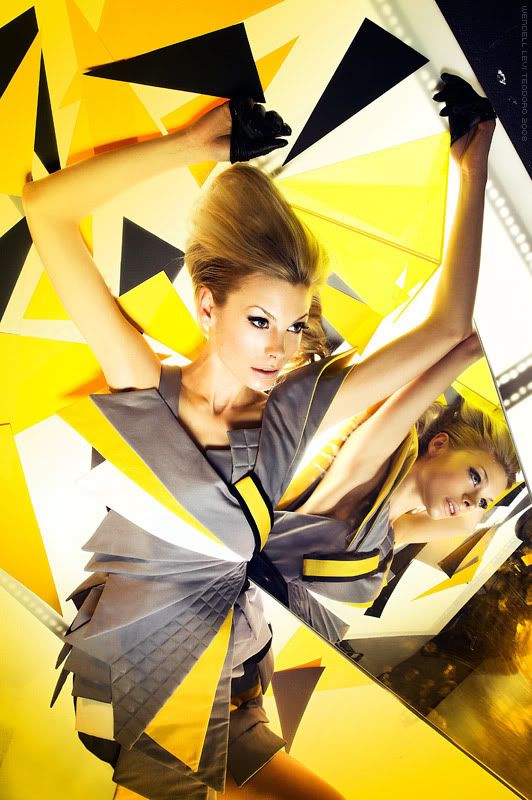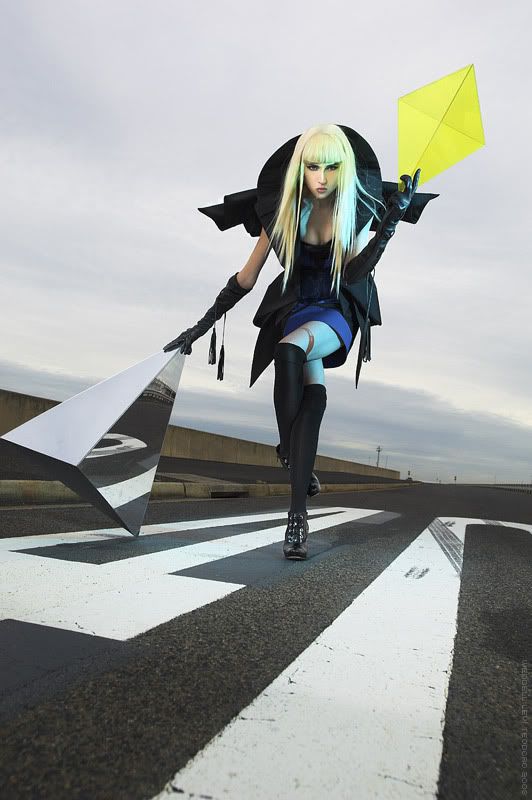 For more pictures of his designs:
http://www.vogue.com.au/people+parties/events/lancome+colour+designs+awards,1336 (Colour Lancome Design Awards)
At the Powerhouse Museum showing with Dion Lee. http://www.powerhousemuseum.com/exhibitions/student_fashion.asp
Here is an interview from the UTS graduate profiles.
Robby Tija - Bachelor of Design in Fashion & Textiles
When did you graduate?
2007.
What do you design?
Everything that is different!
What's the hardest things about working in fashion?
The hardest thing about fashion design or design in general is to come up with new, creative and innovative designs.
Most people think that we just draw and the design is finished. They forget about the research and process of getting it to the finished product.
With fashion in particular, I would say that pattern making is the second hardest thing to do, because when the pattern is wrong, the whole fit and proportion of the garment is ruined.
What's the easiest then?
The easiest and most fun part of doing fashion design is the fashion show and the after party!
Polygons - Designed by Robby Tija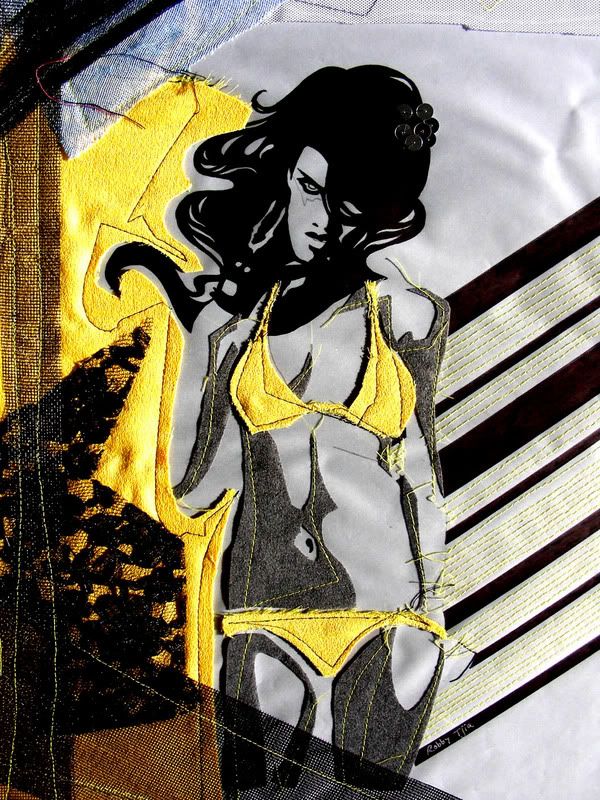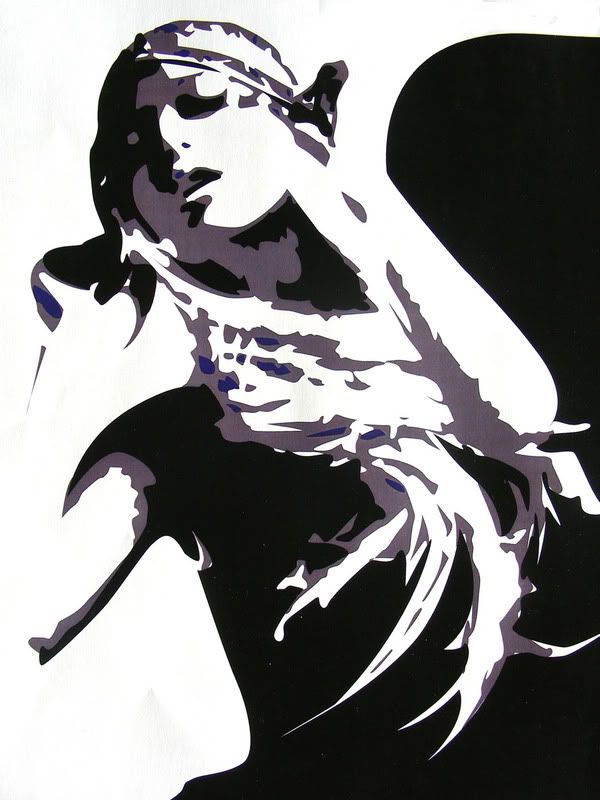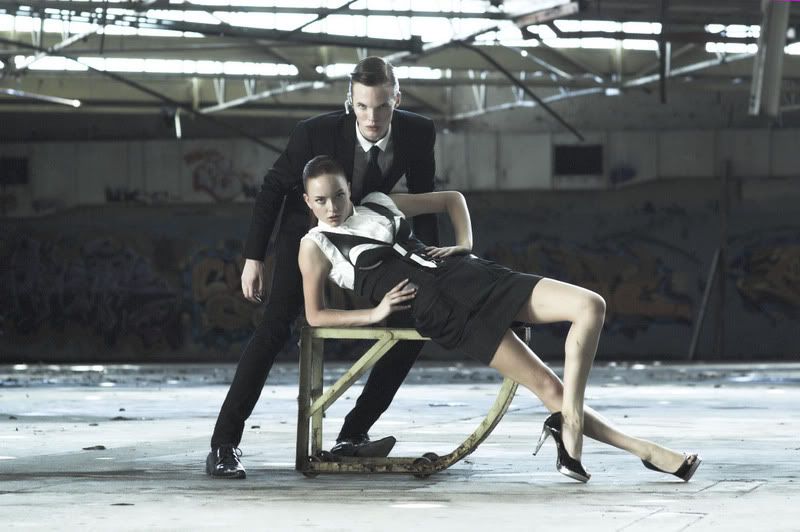 What are you up to these days?
Right after I finished UTS, I made another collection called Polygons and following this I moved to Paris.
I first studied the language here just to get to know the city better.
During this time, I applied to study at the master school of the Institut Francais de la Mode - which is one of the best fashion schools in the world for a master school.
My UTS lecturer Val Horridge had introduced me to the school when we had both been in Paris two years earlier after I won the Lancome Colour Design Awards.
Polygons - Designed by Robby Tija
IFM is really hard to get in, with the school only accepting 10 - 12 students in a year.
To be accepted, there was a long and involved process:
In December 2008, I applied just to receive the application form.
I then had to send them my CV and education background.
After they saw that I might have been eligible, they finally sent me the application form, which consists of describing my creative world and how I achieve it. It also required a two page portfolio.
Apparently many applicants don't make it through this first level. I luckily did and was then asked to:
Make a garment in 2 weeks time
Include three videos (a video about the garment that I did, a second video about my portfolio, and in the third video answering a question sent in an envelope that we're not allowed to open it until we're in front of the camera.
Finally, if you pass this level, there is the third exam - a phone interview with judges from acclaimed fashion houses in Paris. Apparently some of the judges in my judging were from Nina Ricci.
Three days after, they called me and told me that I was selected for the next fashion program starting in September (2009). They are also currently exhibiting the garment that I made for them at the school.