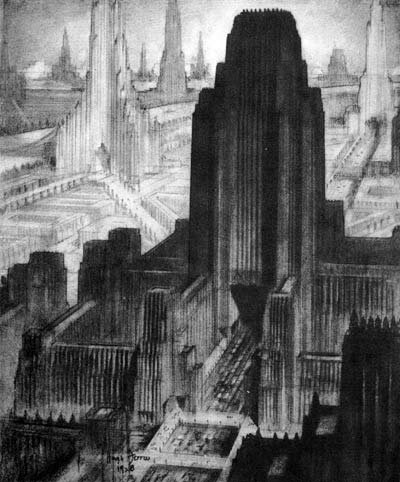 Hugh Ferriss Bridge from the Lecture.
Bridge House Project 1968
images McCoy, E., Craig Ellwood, Hennessey & Ingalls 1997
From http://users.tce.rmit.edu.au/e03159/ModMelb/mm2/lect/50_60_70/images/ce6
This has an interesting presence with the environment and strong linear elements.
Calatrava Bridge. Its interesting that the pylon is curved and relates to the idea of form deriving from function in the type of tension wire used.
http://img106.imageshack.us/i/c26up.jpg/
Famous Y Bridge Zanesville Ohio
http://www.wildpostcards.com/2009/03/famous-y-bridge-zanesville-ohio/
"The Ponte Vecchio in Florence is one of the most ancient, fully stone-built segmental arch-bridge in Italy and has duly become one of Italy's most noted tourist spots. It was originally built of wood though was later rebuilt using stone."
From http://www.rockingfacts.com/tag/unique-bridge/
Calatrava's Zubizuri_Bridge_at_night-Bilbao
Salginatobel Bridge in Switzerland (completed in 1930)
Sassanid or Safavid, bridges have a Special place in Iranian architecture.
Wooden detail of «Charpante», from Frank Israel's project in California.
http://tdd.elisava.net/coleccion/9/petroski-en/view?set_language=en
A frightening bridge
http://folines.blogspot.com/2008/01/worlds-most-interesting-bridges-part-2.html
The "bridge-to-nowhere" illusion, seen in Norway:
http://folines.blogspot.com/2008/01/worlds-most-interesting-bridges-part-2.html
Historic "La Pont Du Gard" Bridge
http://folines.blogspot.com/2008/01/worlds-most-interesting-bridges-part-2.html
Magdeburg Water Bridge
http://top-10-list.org/2009/10/20/ten-most-famous-bridges/